40' to 80' Lot Widths Available
Bigger Lots, Bigger Possibilities
Wide Shallow Homes
Starting in the Low $600
Front Garage Homes
Starting in the High $600
Laned Homes
Starting in the Mid $500
AWARD WINNING BUILDERS
NuVista Homes | Sterling Homes | Broadview Homes
Big House Living
Small Town Value
2G1A3498-2.jpg
Wide Shallow Homes
Starting in the Low $600
Front Garage Homes
Starting in the High $600
Laned Homes
Starting in the Mid $500
AWARD WINNING BUILDERS
NuVista Homes | Sterling Homes | Broadview Homes
Perfect Homes
To Fit Your
Lifestyle
slide-2-0001.jpg
Wide Shallow Homes
Starting in the Low $600
Front Garage Homes
Starting in the High $600
Laned Homes
Starting in the Mid $500
AWARD WINNING BUILDERS
NuVista Homes | Sterling Homes | Broadview Homes
Welcome to the prairie Hamlet of Langdon
Where small-town values and communal sensibilities weave the fabric of Painted Sky.
A neighbourhood set aside from the stress of busy urban environments - a spacious community as open and authentic as the boundless prairies. Painted Sky is a family oriented community designed to serve the housing, lifestyle and amenity needs of its residents. It is a haven for families looking for an alternative to city living, but who still want the convenience of nearby schools, recreation, fire, police and emergency services. Its foundation rests on the diversity of dwellings, designed for living life to its fullest.
20 Minute DRive To
Calgary
The community of Painted Sky is located in Langdon, Rocky View County.
Located in the Hamlet of Langdon - immediately south of Glenmore Trail, east of Vale View Road, and north of Railway Avenue. Makes commuting to the city easy or a trip to the main street in 5 minutes.
Award-Winning Builders
Work with one of Painted Sky's distinguished builder partners to create your dream home.
With beautifully thought Architectural controls, you can choose from Front Garage or Laned homes.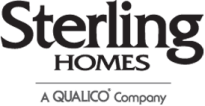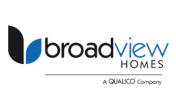 Why Qualico &
Why Painted Sky
For 70 years Qualico has been developing communities filled with pride and legacy. Behind every project is a strong vision, cohesive planning and the resources to create beautiful and value-filled neighbourhoods. We take pride in developing communities where residents and neighbours can make memories that last a lifetime. At Qualico Communities we create what we believe in: Communities where people can live, thrive and grow.
Painted Sky in Langdon is Qualico Communities First community in Langdon, adding to the almost 40 previously established and current Qualico communities in the Calgary Region. This brand-new community will have everything you could ever imagine. All the important amenities like schools, daycares, medical services, parks, pathways, and retail are all 5 minutes away of Painted Sky. Residents can take pride in knowing that Qualico Communities builds legacy communities that inspire pride, enrich lives, and endure in value.